Forced resettlement of Native Americans made them more vulnerable to climate change, study finds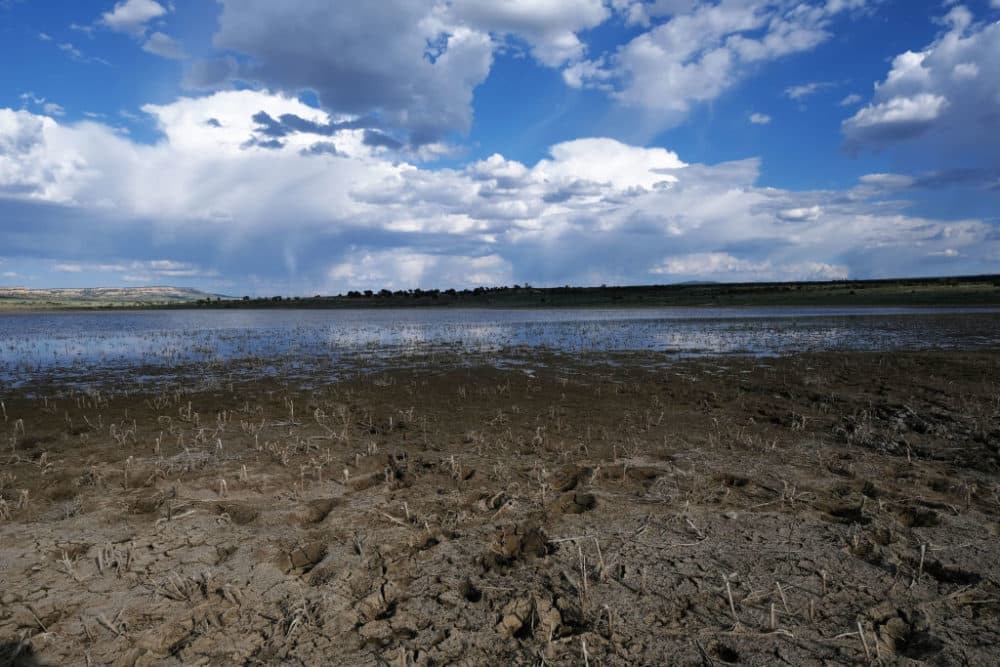 A study published in the journal Science last month shows how the forced resettlement of Native Americans in the United States moved them to lands more susceptible to climate change.
The findings come as Indigenous activists around the world raise their voices at the COP26 climate summit in Glasgow, Scotland.
The first study of its kind conducted by Yale University, Colorado State University and the University of Michigan lasted seven years. Researchers examined data on the long-term environmental impacts of forced land dispossession by European settlers and the US government.
"This study is very true," says pointed fawn, President of the National Congress of American Indians. "It's very consistent with our traditional knowledge, wisdom and teachings through the ages."
The ancestors have long warned that "in the absence of the outside world capable of sustained work, they come after the lands we have occupied and possessed since the beginning of time," she says.
Indigenous nations have lost 98.9% of their historic land base, according to the study.
Through forced relocation, indigenous peoples have been moved to new areas more exposed to climate change risks such as extreme heat and less rain, according to the study. Additionally, the study found that the new areas were fewer in number and less than qualitative: they lacked valuable resources like oil and gas and generally could not be expanded due to proximity to federal lands.
Because of Indigenous peoples' deep connection to the environmental landscape, both physically and spiritually, Sharp says the toll has been enormous, spanning generations since the first harvests.
As tribal nations witness the costs of climate change, they have been able to redefine their way of life, she says.
"We're going to continue to survive and we're going to continue to be resilient," Sharp said. "But it certainly had an impact on all of us."
Interview Highlights
On indigenous communities facing forced displacement due to climate change
"My tribe, the Quinault Nation, is currently in a state of national emergency due to rising sea levels and the threat of removing the only access road to our village. We need to move two main villages to higher ground due to sea level rise at high tide. The ocean will invade our village and reach our prison, our community center, the only store in town. So my tribe is forced to move to higher lands.
On negotiating with Washington State to pay for the Quinault Nation's move through a carbon tax
"We have long recognized that the scale of the climate crisis far exceeds the public purse and resources. We are simply paying for the symptoms of climate change – hurricanes, tornadoes, wildfires, megafires. And so we have decided to hold accountable those who are directly responsible – the fossil fuel industry and carbon pricing and everyone who emits carbon emissions.
"We tried to get legislation at the state level, certainly at the congressional level. We took our initiative to the citizens of [initiative] 1631. The fossil fuel industry spent over $30 million to kill this campaign in Washington State. We came back and we are able to successfully legislate carbon pricing in Washington State's Climate Commitment Act. And now, here at COP26, we are tackling the vulnerable impacts of climate change on indigenous communities and fighting for direct access to global resources and funding so we can prepare. We are the most vulnerable. We are disproportionately affected and left destitute.
On a melting glacier that supplies water to a local river in Washington State
"About ten years ago, I had the opportunity to take a helicopter flight over the glaciers that feed the mighty Quinault. There are four glaciers, and we were expecting to see a glacier on this initial trip, and just saw a murky pool of water. It looked like a big puddle of mud. The glacier had completely disappeared. There was no remnant of a glacial shard left. Three years ago I returned to the ridge and could see that a second glacier, the white glacier, had rapidly retreated just in that 10 year period since my first visit. And I was really worried this summer when we had a temperature of 111 degrees at Lake Quinault. We've never had this degree of heat, and I've seen a report that Mount Rainier lost nearly 4 feet of snow in three days. So I can't imagine this current state of our glaciers following extreme heat and temperature and which caused our network to explode. We have lost power. We couldn't get our air conditioning systems to work just because of the extreme heat. The fish had heat injuries due to the hot temperature in the Columbia [River]."
On the taking of resources from Native American religious sites
"It is wrong to think that any other sovereign can freely take unilateral actions affecting the sacred sites of indigenous peoples. A tribal nation has this inherent authority that is not bestowed on us by any state or federal government. It is an attribute of our existence as aboriginal people. If we are to heal as a country, we must honor and respect the basic human and civil rights of people who were here long before the United States was here.
Being at COP26 as an indigenous activist
"…There is this preliminary thinking about how do we engage Indigenous peoples in a substantive way? I think the critical point we take away from COP26 is that the rest of the world and world leaders understand that the future health of the planet and of humanity is inextricably linked to Indigenous knowledge and wisdom. And there is this perception that we are weak and vulnerable, but on the contrary, we are strong. We have values. We have centuries-old teachings and they have been proven.
"As this world tries to look for solutions, they discover that you simply cannot legislate your way out. You can't negotiate your way out. You cannot buy your way out of this crisis. It is necessary to reconcile a way of life in conformity with the values ​​of the native peoples, with the values ​​and with the science of the people of the place and with the knowledge which was transmitted to them. That's what we take away from this COP — that there is certainly this perception that by inviting indigenous peoples into certain spaces, it's new, it's different. What are the motives? But quite frankly, we understand, as the world is beginning to understand, that we need only include centuries of knowledge and wisdom that we bring to the table. We simply cannot solve this crisis without it.
This story is part of Covering Climate Now, a project to boost media attention on the climate crisis. WBUR is one of over 400 news agencies that have committed to a week of increased coverage around the COP26 climate summit in Glasgow. Check out all of our coverage here.
---
Alexander Tuerk produced and edited this broadcast interview with Peter O'Dowd. Serena McMahon adapted for the web.