LA Lakers visit Pechanga Indian Reservation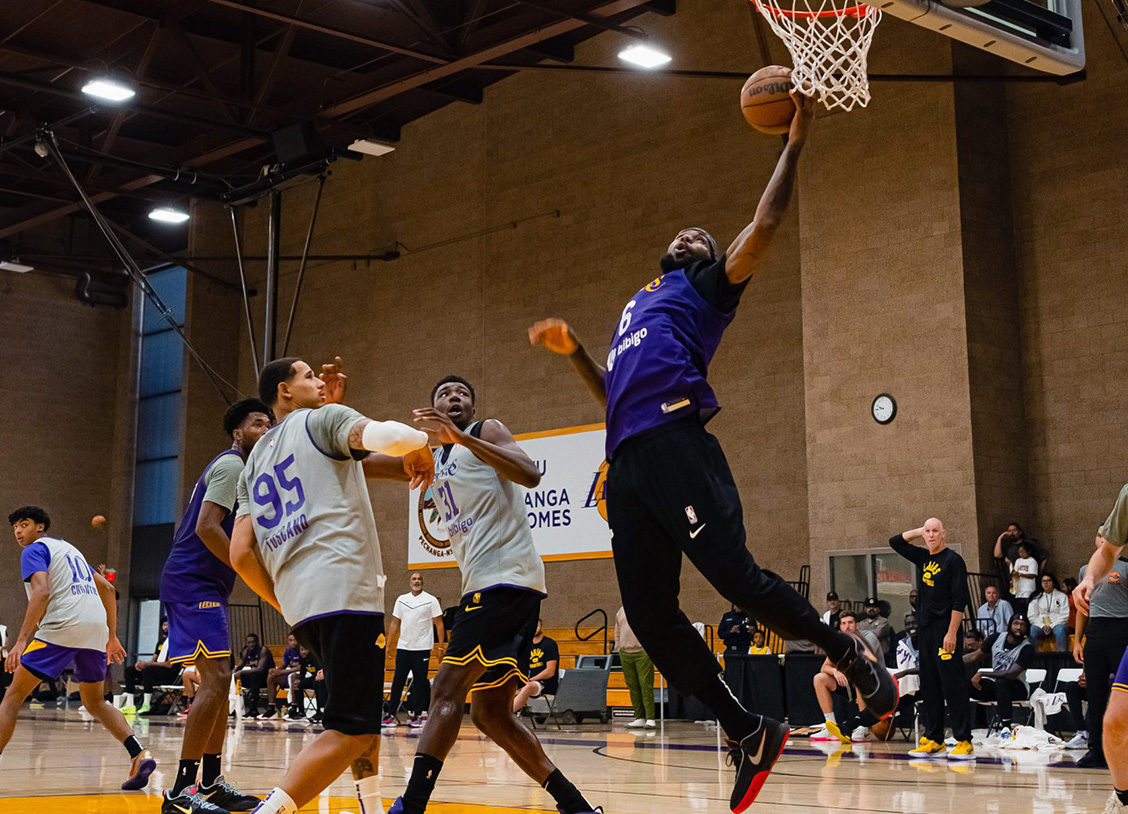 LOS ANGELES, CA — The Los Angeles Lakers made a preseason practice stop at the Pechanga Recreation Center on the Pechanga Indian Reservation in Temecula, California. For an hour, LeBron James, Russell Westbrook, Anthony Davis and the entire Lakers team and coaches participated in a shoot and scrum inside the gymnasium at the tribe's recreation center on the Pechanga reservation. About 250 youth and tribe members watched the event, held just two days before the team's first preseason game of 2022 in Los Angeles against the Sacramento Kings. This is the eighth year the Lakers have hosted a team shoot at the Pechanga Tribal Recreation Center in Temecula. Due to COVID and other preseason commitments, this visit was the Lakers' first to Pechanga in four years.
"It was a great experience for me, my first time here," Lakers forward Anthony Davis said. "I know these fans, it's quite a drive, so they might not have the chance to come to Crypto.com Arena to watch the games, so come here and practice in front of them, I know that it meant a lot to them, and it meant a lot to us.
Filming near Temecula was an opportunity for the team to show their appreciation for the loyalty of fans from inside Southern California. The Lakers' practice in Temecula was not open to the public, although members of the media were invited to interview coaches and players after the shooting.
Earlier in the day, Lakers Youth Foundation coaches held a basketball clinic for about 100 kids ages 6 to 18. Coaches tested the kids' enthusiasm with running, sprinting, dribbling, shooting and special skills drills by Lakers Youth Foundation head coach Daryl Roper and his team. The kids wore specially designed t-shirts for the day as they worked on the coaches drills.
Lakers basketball players and coaches also took part in a casino night at the Pechanga Resort Casino to benefit the Lakers Youth Foundation. Pechanga is a longtime donor to the Lakers Youth Foundation and sponsor of the Los Angeles Lakers. The team held its first practice in Pechanga in 2010 at the newly built Recreation Center. The team made it a scheduled event every year to return year after year to raise money for charity.
"It's an honor to have the Lakers here in Pechanga, especially after four years of re-establishing that connection and I hope we continue in the future," said Pechanga Tribe President Mark Macarro.