Native Americans made a 'sacrifice' for 'our right to worship Jesus': Taylor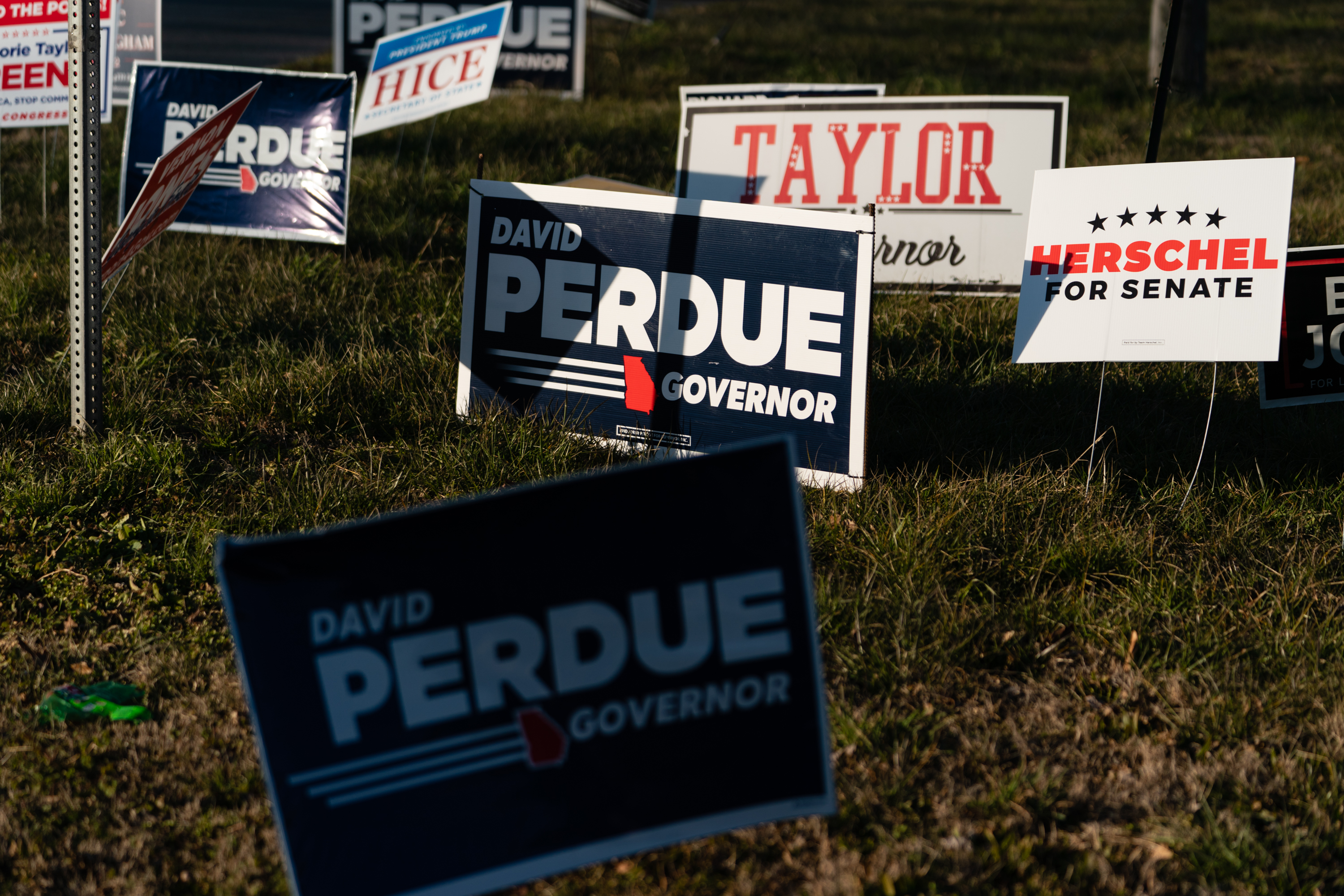 Kandiss Taylor, a Republican running for governor of Georgia, said last week that Native Americans had made a "tremendous sacrifice" so that Christians could "worship Jesus freely" in the United States.
Taylor, who is challenging incumbent GOP Governor Brian Kemp, has made religion a cornerstone of his campaign. She made the remarks last Monday during a speech to the conservative Republican Women of North Atlanta. The video of his speech was picked up by the PatriotTakes Twitter account and had more than 580,000 views as of early Saturday afternoon.
In her speech, Taylor spoke of the "sacrifice" Native Americans made so that the settlers had the freedom to worship Jesus.
"The First Amendment right, which is our right to worship Jesus freely – that's why we have a country. That's why we have Georgia. That's why our founding fathers came here and destroyed the homes and the lands of the American Indians. They took that," she said. "Look what they went through, the Native Americans to sacrifice themselves so that we had the freedom that we have today."
His remarks were quickly criticized on social media, with some accusing him of being insensitive to the atrocities endured by Native Americans when European colonizers arrived in the Americas.
"Native Americans didn't die so white European settlers could worship Jesus," Pastor Teer Hardy tweeted. "Native Americans died because of systematic murder at the hands of white settlers and later the US government. White Christian nationalism is alive and well on @KadissTaylor's agenda."
Others, meanwhile, have pointed out that the Founding Fathers actually supported freedom of religion, rather than Christianity alone, because they included the separation of church and state in the Constitution.
"In fact, our founding fathers came to America free to worship whomever they chose to worship," wrote Twitter user Kelley Trott.
Taylor's campaign responded to the criticism in a statement to Newsweek on Sunday.
"Freedom does not come free…it comes with sacrifice. From the very beginning of our nation, our Founding Fathers took control of Native American lands," the statement read. "Native Americans were treated badly and made a huge sacrifice. We had to sacrifice ourselves to have freedom… Native Americans, Founding Fathers and military men and women…all made huge sacrifices. "
Taylor defended his comments Thursday on Twitter, writing, "I said what I said. Be offended." It continued to double on Friday.
"Our founding fathers came to America to be free to worship Jesus. Huge sacrifice from day one. Yes, that includes our Native American brothers and sisters. That includes our military battles and our deaths. Freedom is not free. Don't throw it away," she wrote.
Taylor has previously been criticized for appearing to reject the separation of church and state, saying during a speech last month that "Church and state were written because state didn't nothing to do in our church. But we are the church. We are the church, and we run the state."
She is set to face Kemp, along with former Sen. David Perdue on Tuesday, May 24, but polls show Kemp is the frontrunner in the final days before the GOP primary, while Taylor votes mostly in the single digits. On the Democratic side, Stacey Abrams, who previously ran for governor in 2018, appears to be the frontrunner. The key swing state's general election could be among the closest in November.
Update 5/22/22 2:50 PM ET: This story has been updated with a statement from Taylor's campaign.